2022 BASEBALL ALL-STARS HAVE BEEN SELECTED!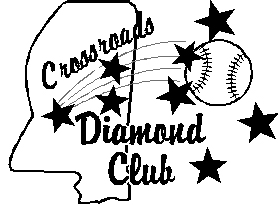 FOR ALL-STARS ONLY:
Congratulations, All-Stars!
Click the tabs to the right to submit your Player Participation Forms and to download your Ad Sales Instruction packet and Reporting Instruction Packet (2 weeks prior to Game Day).  Deadlines are listed below.
The 2022 Crossroads Diamond Club D.M. Howie All-Star Baseball Games will be played on Tuesday, May 31 - Thursday, June 2, 2022 at Milton Wheeler Field on the campus of William Carey University in Hattiesburg, MS.
TUESDAY, MAY 31
WEDNESDAY, JUNE 1
THURSDAY, JUNE 2
Admission will be $10 per person.  Tickets will be available for purchase online only.
IMPORTANT DATES:
Baseball Coaching Record Update Forms must be received by Wednesday, March 2.  
All-Star Baseball Player Nomination Forms must be electronically submitted by Friday, March 25.  NOTE:  The 2022 Crossroads Diamond Club D.M. Howie All-Star Baseball Games will be for Seniors only.
All-Star Baseball Players will be selected Wednesday, April 6.
All-Star Player Participation Forms (to be submitted online) & School physical (Fax to 601-924-3050) must be received by Thursday, April 14.
Ads are due no later than Monday, April 18.
All-Stars will report on the designated Game Day to the Milton Wheeler Field on the campus of William Carey University. 

1A/2A- Tuesday, May 31 at 1:30 PM
5A/6A- Wednesday, June 1 at 1:30 PM
3A/4A- Thursday, June 2 at 1:30 PM

All-Star Baseball Banquets will be held on the following dates and times: 

1A/2A- Tuesday, May 31 at 3:30 PM
5A/6A- Wednesday, June 1 at 3:30 PM
3A/4A- Thursday, June 2 at 3:30 PM

The 2022 Crossroads Diamond Club D.M. Howie All-Star Baseball Games will be played on Tuesday, May 31 - Thursday, June 2 at Milton Wheeler Field on the campus of William Carey University in Hattiesburg, MS.

TUESDAY, MAY 31
WEDNESDAY, JUNE 1
THURSDAY, JUNE 2